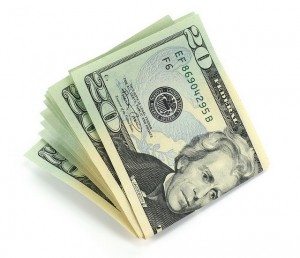 Finally some good news. Well, sort of. The good news is that there isn't bad news, says researcher Bob Papper, who's just come out with the latest RTDNA/Hofstra annual survey of salaries in TV and radio.
The average paycheck in local television news was up2.5 percent in 2009 and salaries in local radio news wereunchanged. Both were down the year before–more than 4 percent for TV and almost 2 percent for radio–so that's an improvement. Considering there really wasn't any inflation in 2009, Papper says, "news people really did hold their own."
Long term, however, the picture is bleaker. Over the last five years, inflation has eaten up every salary gain in TV news and more. Paychecks grew by less than 3 percent but inflation rose more than 13 percent. In other words, if you've been in TV news for five years, your buying power now is less than when you started out. That's depressing.
A few job categories did better than others last year. The only TV salaries that changed much were for reporters, managing editors and art directors. All were up by about 10 percent. Thebiggest losers? Sports reporters, whose average salary dropped by about the same amount. Ouch.
As always, the bigger the market the higher the salary. But this year's data was unusual in one respect. Papper found almost no difference in salary changes by market size and staff size, which he called surprising. Basically, the salary picture was about the same across the board. Not awful. But not great.